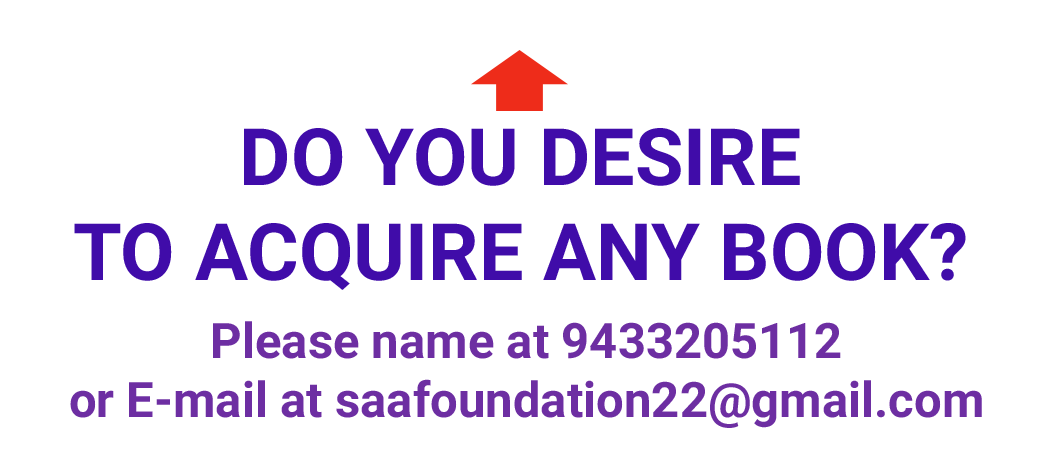 ---
ACHARYA SANJAY
AS A WRITER
An excellent natural writer was Sanjay's father, late Ajit Kumar Chakrabarty. Of course, his pattern was never like any routine writer. But be it for a trifle or a major event, his pen had a rare acumen to paint a word-picture commendably on the canvas of his imagination, which sometimes had even surpassed a professional calibre.

This literary trait of his most revered father had always pulled Sanjay close to a pressing urge for story telling thro' pen and paper at his very young age. The first flash of Sanjay's written articulations came alive on the printed pages of School Magazines when he was between an age of 8 and 10 being a usual thing for any other boys of that age.

With the passage of time, no sooner had he arrived at 14 than Sanjay could connect with the literary society of Naihati and Bhatpara neighbourhood. The immortal Bengali litterateur Samaresh Basu and renowned literary critics Saroj Bandopadhyay and Gobinda Prasad Ghosh and others of that time were the lead names in the fore of that lit. society. 'Mastermasai' (the mentor) Gobinda Prasad Ghosh began to impart lessons of literature to Sanjay regularly on his own accord. It was that part of time when different literary groups of varied size began to print full length and also small stories of Sanjay in their Little Magazines. His lauded stories entitled "Kach" (glass), "Kaguje Bugh" (paper tiger) etc. got published in different magazines on a number of occasions.

While being amid the unnecessary load of routine school curriculum, a keen urge for learning 'Science' had always haunted Sanjay for his love for knowledge. This double barrel pressure sometimes raised invisible walls in his mind pushing him back with his passion for writing 'Stories.' Over and above, his association with 'Science Club', a new wave in the youths of that time, further encroached upon a slice of whatever little space he had for his literary passion.
Thereafter, some ten years had gone by when Sanjay's pen was left at the mercy of occasions occurring few and far between, that too beyond public eyes.

It was around that time when Sanjay thought of quenching his thirst for 'Science' and accordingly got admitted for doing Graduation under Calcutta University with Hons. In Physiology. But very shortly a sea of difference surfaced in him between the true study of 'Science' and the texts provided in the syllabus of university curriculum. With no time a gloom of despair fell upon his mind and ultimately he broke off his university days with an utter shock and abomination. At this time a curious thing popped up in his life. A sparkling fame of Sanjay's Harmonium playing travelled far across the overseas lands. Music Organizers from foreign countries particularly America and Canada sent invitations seeking his participation in their tinsel Music conferences. A more curious thing was however lying in wait to sting the cool of his mind. Sanjay came to know that immigration clearance needed one to be a graduate as per the then Passport-Visa rules (later waived). What a irony of fate it was for the Indian borns ! Just consider a situation where one had to learn music spending one's own toilsome effort, time and perseverance that earned invitation to perform in foreign lands but the native government, who had no role or responsibility at all in raising one to such heights, got piously thoughtful of setting enough hurdles in the Passport Rules instead, so no one becomes easily able to travel abroad with the exploits of one's own talents.

This however enkindled an idea in Sanjay of converting that problem into an opportunity of reading voraciously an extensive chunk of Bengali literature having taken a fresh attempt of doing graduation with Hons. in Bengali that he had successfully completed from Jadavpur University in the year 1988. Although Sanjay had already had the taste of university syllabuses from his earlier exposure to Calcutta University which was no more than swallowing some bitter pills though, yet this time he was blessed with a pail of nectar as he had the opportunity of getting to the vicinity of some most respectable literati like Sankha Ghosh, Abhra Roy, Amarendra Ganai to name a few, who he had as the professors in his Hons. Classes. The inspirational affinity from these men of letters, particularly from Amarendra Ganai, initiated Sanjay to plunge into the world of writing, particularly lyrical compositions. Thus a poet entity in his inner self started blossoming up little by little.

By so long, Sanjay left his native village Shyamnagar and managed to have an affectionate corner for stay in the campus quarter of his world famous vocalist elder brother , Pandit Ajoy Chakrabarty, at Tollygunge, Kolkata, provided by ITC Sangeet Research Academy. There he had a great opportunity of meeting one of the veteran family friends of his brother. He was Prof. Snehansu Kumar Sarkar, a multi-sighted, well versed scholar and philosopher. This gentleman generously fuelled to Sanjay's profound love and respect for Music and Literature. It was really a historical turn of time in Sanjay's life. He was as it were dropped with an opportunity from the Heaven to bathe in the confluence of three holy streams – Prof. Amarendra Ganai inspiring Sanjay to compose tunes in his own lyrics, Prof. Sarkar enthusing him to go deeper into various forms of literature, and finally his god-father, elder brother, Pandit Ajoy Chakrabarty releasing albums one after the other singing himself the songs all written and music- composed by Sanjay. Actually the story of these trident forces had opened the fountain-mouth of Sanjay's creative faculties, which ultimately made him emerge out as an all India based acclaimed Lyricist and Music Composer in later years.

Presently the literary boat of Sanjay is sailing thro' a multi-tasking surge of currents like singing, writing, instrument playing, research work with music-science (elemental powers of Bharatiya Sangeet and Psycho-Acoustics) and so on and so forth.

But above all, 'writing' has been the most serious task for Sanjay these days which includes research oriented dissertations, personal articles, some other write-ups of miscellaneous nature and lyrics. Of late, Sanjay leans to write 'Small Stories' of some different shades and dimensions but sometime he has to stop short at the sight of red eyes of time.

In spite of this gargantuan task of huge writings, Sanjay's commitment as being one of the finest stage performers never loses priority as because he is the worthiest to have become able to portray his own creations topping the list, his musical philosophy, PRAAN SANGEET.

Before close, it may be worth-mentioning that many of Sanjay's lyrical lines today buss in the lips of discerning listeners. Besides the published articles (more than 50) and lyrics (more than 250) many more of them respectively are waiting the turn of publication. Two of his books have received great recognition at this moment. Some clippings are given here, which hopefully you will please care to prove your intellectual readership for, won't you !!!